Anttola – A Treasure Worth Finding
The idyllic countryside church village Anttola is located in South Savonia (Etelä-Savo) in the southeastern lake district of Finland. It lies on an isthmus between Lake Luonteri and Lake Vitjanen, both are parts of Lake Saimaa. Administratively  Anttola is a part of Mikkeli town.
Although our church village is smallish with a population of 1800, we have wide-ranging public services. But above all, Anttola is nature lovers' paradise, offering peace and quiet away from the beaten track.
One third of Anttola  is water. Lake Luonteri and several smaller lakes invite you to swim, canoe, row and fish. Varied terrain tempts you to go hiking, orienteering or cycling. For hikers there are sign-posted nature trails of different distances with campfire-sites. Route maps for cyclists are available. One can even do a round-trip of Luonteri by bike.
Everyman's right makes it easy to enjoy nature. However one must bear in mind that most of the Luonteri area is nature protected. Campfires are allowed only in marked places. More information of Everyman's right available at www.ymparisto.fi.
Summer is the busiest season in Anttola. Hundreds of holiday makers come to their summer cottages. Market days, country fairs and open air concerts enliven life at the harbour.
What to see in the village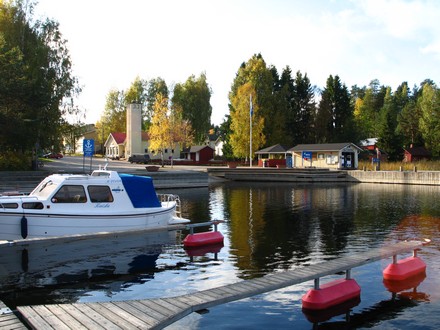 The village centre and Anttola harbour are next to each other and form a charming entity. At the harbour one can see an old steam ship and a barge which are part of the history of Anttola.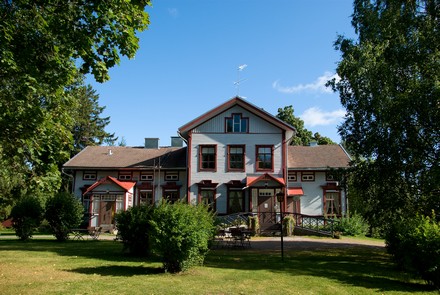 Anttolanhovi manor house (5 km from the centre) dates back to the czar times of Finnish history. It is believed that prince Demidoff built the manor house as a refuge for the czar. Well, the czar never came, but the manor house and the surrounding park are well worth a visit.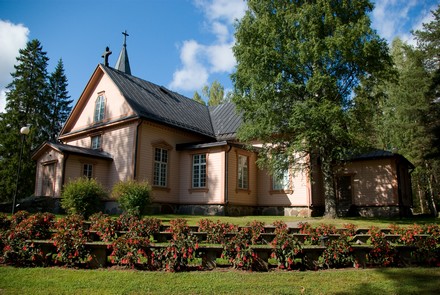 The Lutheran wooden church was originally built for the congregation of Juva in 1729. In the 1860's it was donated  to the young Anttola congregation. The building was moved from Juva to Anttola across the frozen Lake Saimaa. The interior was planned by Alvar Aalto, the famous architect. The church is open daily in summertime. A guide is available free of charge.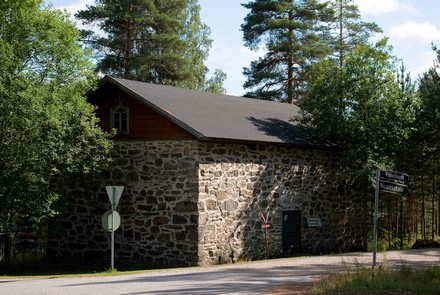 The old stone granary, next to the church, is open for art exhibitions in summer.
Experience the Nature
Clean nature is the best we can offer. Lake Luonteri with its islands and islets is a bottomless treasure trunk of Nature. Most parts of it are protected. If you are lucky you can catch a glimpse of ringed seal, the most endangered seal in the world. It is possible to acquaint yourself with Luonteri  by canoeing or rowing. Luonteri is also rich with fish.
Neitvuori, a hill 184 meters high, is the highest point of our area. It is a protected nature monument. In the Neitvuori area there are sign-posted nature trails of different distances also offering campfire-sites.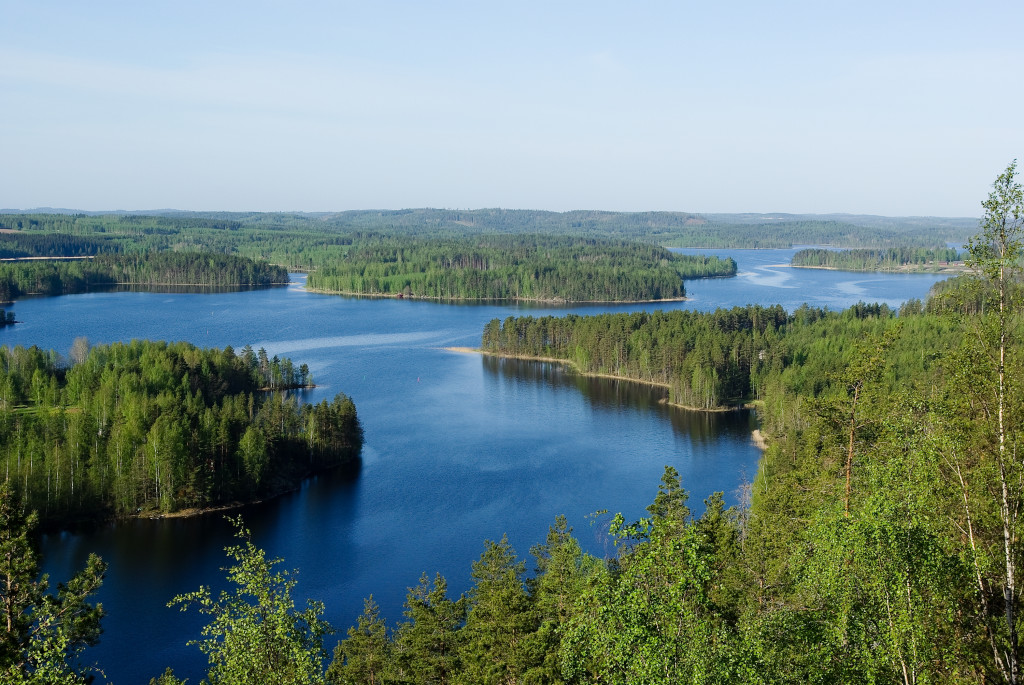 The distance from Anttola centre is about 20 kilometers. At the bottom of the hill there is a small marina. The water route is marked on the Luonteri chart.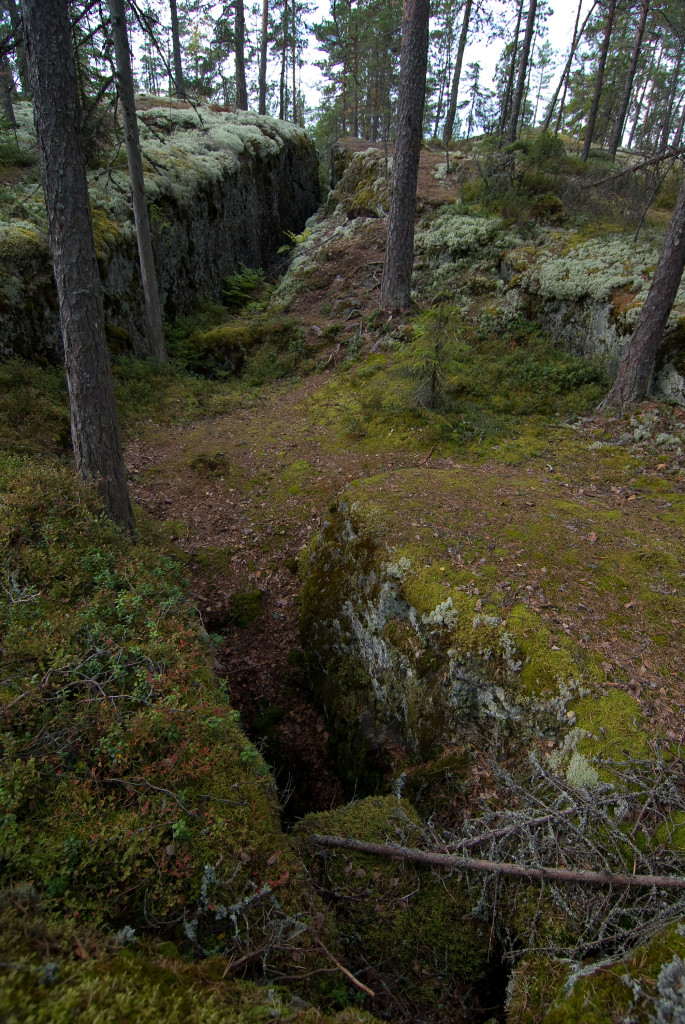 Right next to the village centre lies the Rakokallio nature reserve. Here you can find a deep and special  cut in the bedrock. A nature trail of 5 kilometers zigzags in the area. The trail is sign-posted and also boasts a campfire-site.
Ancient rock paintings can be found in Pihlajasalo island in the south-western part of Lake Luonteri.
Public services in Anttola
Groceries, restaurants, a gift shop, an antiquarian bookshop, a sports shop, hairdressers, a cash point, a bank, a post office, a pharmacy, a garage and a taxi rank in the village centre are ready to serve you.
Accomodation:
Transport:
Trains to Mikkeli railway station(25 km from Anttola) Timetables www.vr.fi
Frequent buses from Mikkeli and Imatra on weekdays. Timetables www.matkahuolto.fi
Nearest airport at Joroinen, 78 km from Anttola.
By car you can reach us using road number 62 from Mikkeli or Imatra.
Canoe hire: www.guidetiina.fi
Bicycle hire:  www.anttolanhovi.fi
Emergency phone number 112